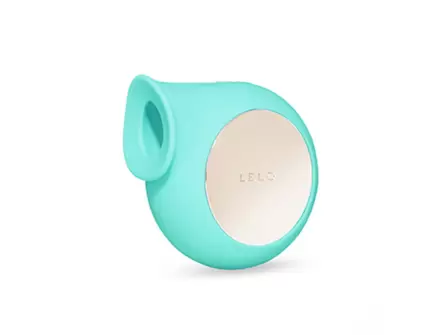 Lelo Sila
Overall Rating
4.68 out of 5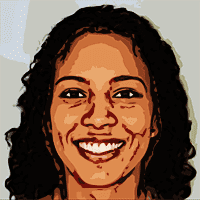 Written by
on , updated on
Lelo Sila
There's something about toys designed for the clitoris that kinda makes me a little wet just from the thought about them. Lelo Sila is the same exact thing before I even got the toy, their commercial video is that good.
I am one of those women who has difficulty t reach an orgasm just from penetrative sex. That's why a toy like Sila can be a game-changer for me.
Lelo Sila uses sonic waves to stimulate the center of your clitoris without even actually touching it. That should give you equally spread vibrations throughout the whole clitoris area for better pleasure. Let's see if the toy fulfills what it promises.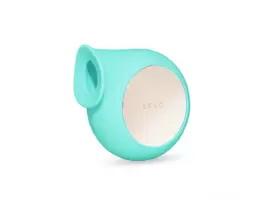 Order Now
The Benefits Of Lelo Sila
Lelo Sila comes with numerous benefits for you to enjoy and make using it easier.
8 Vibration Patterns
Sila has 8 unique pleasure settings that you can use as you desire. You can start slow and build up or, if you prefer go very intense ASAP.
Large Mouth For Equal Stimulation
This clitoris stimulation has a large so-called mouth, to comfortably hug all your clitoris area. This ensures that the vibrations are distributed equally throughout all your pleasure zone. Having that gives you a different kind of stimulation that you will not get using traditional methods.
Body-Safe Materials
Lelo uses only high-quality materials for their sex toys. Lelo Sila is made from the highest quality silicone. This material is completely hypoallergenic and safe for use. This means you won't experience any unexpected skin allergies and irritations that some materials can cause.
Easy to Use
Using Lelo Sila is very simple and requires no prior knowledge. The interface has only three buttons. Two of them are used to control the intensity of the vibrations while the third one you can use to switch between vibration patterns.
Solo and Couple-Friendly
Lelo Sila is great for solo fun. It's also great for couples' play as well. Having a toy that stimulates one of the erogenous zones, helps you and your partner relax more and dive deeper into your sexual games.
Fully Waterproof
Lelo Sila is perfectly safe to use in the water. So, if you enjoy long and hot showers, you can take Sila with you. Using it in the water creates a truly unique experience. Also, waterproof toys are super simple to look after, since you don't need to worry about them breaking when you're washing them.
Specs
Here are the technical specifications of Lelo Sila. I would like to highlight that Sila has an ultra-wide mouth to precisely stimulate the clitoris.
Material: Body-safe silicone, ABS
Color: Pink, Lilac, Aqua
Rotation frequency: 60 Hz
Modes: 8
Interface: Off with () button
Battery: Li-Ion 520mA 3.7V
User time: Up to 2h
Charge time: 2 h at 5.0V 500mA
Size: 80 x 75 x 35 mm / 3.1 x 2.9 x 1.4 In
Weight: 105 g / 0.23 lb
What's Inside The Box?
Here are the items that you will find in that luxurious box that arrives together inside that plain carton box that Lelo uses for discreet shipping: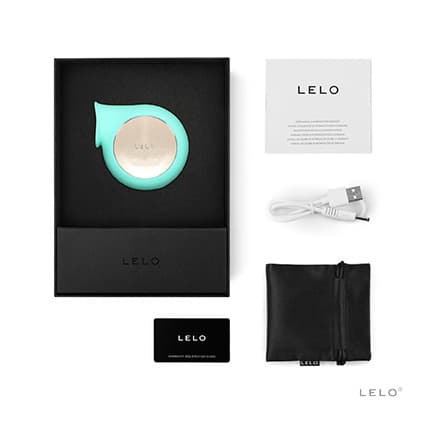 SILA™
USB-Charging Cord
Satin Storage Pouch
Warranty Registration Card
Detailed Instruction Manual
In many cases, when you find yourself playing with sex toys, you'll find yourself in the need of lube. Especially if you use sex toys in places that are not self-lubricating. Not having lube means a lot of friction between the body part and the toy. Such friction can irritate your skin and cause discomfort.
How Lelo Sila Feels In Action?
Lelo Sila has an ultra-wide mouth to perfectly cover the entire area of the clitoris for precise stimulation.
Sila is not an intense toy. It builds up the stimulation gradually, so it will most likely take more time to reach an orgasm than it would while getting direct stimulation from a vibrator or your finger. However, such orgasms go on deeper levels and you can feel the stimulation from the depth.
Yet, if you're the type of person who likes intense action straight away, check out the alternative section below. I have listed several brilliant alternatives to Lelo Sila. While some of them work in a similar manner, there are some that give a new type of stimulation.
Tips For Using Your Sex Toys
Here are my three essential tips for using sex toys:
Lube It Up
Lubricate to avoid friction. Apply the lube to protect your skin from irritation. When it comes to parts of your body that can't lubricate themselves, lubricants are a must. Otherwise, an experience that should be very enjoyable will not feel like it.
Not a Sprint, It's a Marathon
Sex toys can be intimidating. Especially if you are a first-time buyer or if you're shopping for a sex toy that you have never tried before. That's why it's important to not get obsessed about what the experience will be like. Sometimes people like to imagine scenarios of how something will work and feel but in reality, it turns out to be different and they get upset. So better focus on the experience and not the result. The orgasms will come.
Hygiene is a Must!
I repeat this for every article I write. Proper hygiene is essential when it comes to using sex toys. This helps keep them in good condition and prevents various microbes from infecting their surface. Dirty use of sex toys without washing can lead to nasty infections and can take weeks, if not months, to heal.
Lelo Sila Reviews
Ordering online can be very tricky. That's why collecting a lot of information and reading about different experiences of people can help you better understand what you can expect from a product.
That's why I collected some reviews of real users (from the official Lelo website) those that highlight the aspects that people did and did not like about Lelo Sila.
Reviews, highlighting positive aspects of Sila
This toy is lifechanging! Prior to using this, I had never gotten anywhere close to climax. I thought I was broken and just couldn't get there no matter what I or my partner did. I was wrong. This toy can get it done in under 5 minutes. Absolutely amazing. My partner and I are really enjoying it!

-Ellie452
While pricy I thank sezzle for allowing me to make payments. I was so disappointed with my sona cruise cause it was too powerful and no lower setting, but this covers it all. Literally and isn't overpowering. I just wish I had waited for this and didn't spend my money on the Sona. Get this one instead!

-Lilly-Anne
Reviews, highlighting negative aspects of Sila
You might enjoy this toy if you like a slow build up or you are very sensitive. Cute color and the grip isn't bad. Material had a good soft feel to it. Way louder than I thought it was going to be, and only gets louder on higher settings, it is not discreet. Mouth felt too large for consistent stimulation and when it's not basically sealed to you completely 100% of the time it's even louder. Lower settings did nothing for me and the higher settings weren't strong enough. Bummer as this was my first purchase from Lelo. Wish I hadn't spent the money on this one and maybe gone for the sona instead.

-Hesperus
The shape of this vibrator makes it hard to position and hold in place while in use. I also haven't sorted out how to position it in a way that hits the right spots….

DGPhD
Alternatives to Sila
Still not convinced that Lelo Sila is the toy for you? Well, there is a chance that it's not. However, there's also a chance that there are some alternatives that will be excellent for you. Here are some other sex toys similar yet different than Sila. Check them out:
Lelo Sona 2 – comes with a large mouth that enrobes the clitoris and stimulates it with sonic waves. There's no direct contact with the clitoris, however, the stimulation can be felt deeper than the surface area.
Sona 2 Cruise – basically the same device, only a little more intense, louder but has the cruise control option that doesn't let vibrations drop when the toy is pressed strongly against the clitoris.
If you enjoy oral sex, you should definitely consider Lelo Ora 3. The vibrator has small nodules and moves quickly, mimicking oral sex. This is a very exciting and unique toy. However, it is one of the most expensive Lelo toys designed for the clitoris.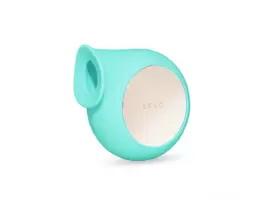 Order Now
The Verdict on Lelo Sila
Lelo Sila is a brilliant toy for those who enjoy taking it slow and building up gradually. However, if you're the type of person who prefers higher intensity and going straight to pleasure land, better consider the Sona 2 alternatives.
Other than that, it's a great toy, with a large mouth that will cover your clitoris and stimulate it from surface to deep levels. It's always like that with sex, the longer the building-up takes, the more rewarding are the orgasms.