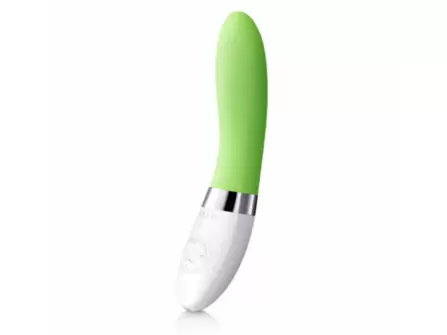 Lelo Liv 2
Overall Rating
4.63 out of 5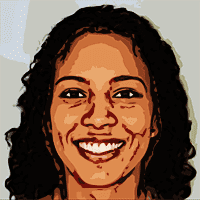 Written by
on , updated on
Lelo Liv 2
Lelo Liv 2 is one of the most popular sex toys that Lelo produced. With 3.9 inches of insertable length, this sex toy is suitable for women who are buying their first sex toy as well as women who are experienced in the field. Everyone in between as well.
In general, Lelo Liv 2 is your basic high-quality vibrator and you can't go wrong choosing it. So, if you don't know what you want, Lelo Liv 2 is a good starting point to find out. Let's see in more detail what this vibrator is all about.
The Specs
Lelo Liv can be purchased in 3 beautiful colors. So, make sure to check them out. Also, here are the main technical characteristics of the toy to help you better understand the size, run time, etc.: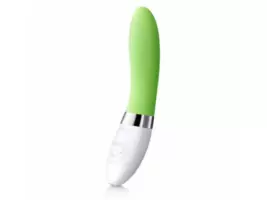 Order Now
Materials: ABS Plastic / Silicone
Finish: Glossy / Matte
Size: 174 x 35 x 29mm / 6.9 x 1.4 x 1.1in.
Diameter: ? 30mm / 1.2in.
Insertable Length: 100mm / 3.9in.
Weight: 86g / 3.0oz.
Battery: Li-Ion 500mAh 3.7V
Charging: 2hrs at 5.0V 500mA
User Time: Up to 4hrs
Standby: Up to 90 days
Frequency: 100Hz
Max Noise Level: <50dB
Lelo Liv Benefits
From the first look, Lelo Liv is a regular G-spot vibrator that looks pretty standard. However, Lelo Liv has some secret benefits to enhance your experiences.
Two Toys in One
Technically it's a G-spot vibrator. However, it can do a lot more for you. Well, for your clitoris, to be more precise. The tip of the vibrator is comfortable to use against the clit, so if you find yourself in need of a quickie – Liv can help you.
8 Vibration Patterns
Lelo Liv has 8 unique vibration settings to maximize your pleasure and find the rhythm that works for you. You can start slow and build up the sensations or make quick changes to the intensity – whatever works for you and your body.
Powerful Motors and Long-Runing Time
Lelo Liv comes with a powerful and rechargeable battery that can give you up to two hours of uninterrupted pleasure. The running time strongly depends on the intensity of the vibrations of course.
Body-Safe Materials
Lelo uses only the highest-quality materials for their sex toys. The Lelo Liv is made from high-quality and super soft silicone. Silicone is body-safe and will not cause any unexpected irritations or allergies to the skin.
Simple Controls
Using Lelo Liv is very simple and you don't need to see the toy to have confident control of it. The toy has four buttons that are not flush with the surface, so using your fingertips is enough to feel them and adjust your toy to your needs.
100% Waterproof
All toys that I have encountered from Lelo are waterproof. That's one of the things that I love about them. You never need to worry about water getting on them and damaging the toy. Another great thing about that – orgasms in the shower. Yes, more of those, please.
Discreet Shipping
Lelo respects and values your privacy. That's why they pack and ship their toys in plain carton boxes, without any unnecessary and flashy logos that attract attention. This ensures discreetness for you, as a customer.
Tips For Using Your Toy
Are you feeling a little intimidated by getting a sex toy? Well, that's natural, I did feel this way 15 years ago before buying my first vibrator. That's why I'm sharing some of my essential tips with you. When you know at least a little about what you're getting into – it becomes easier and you simply stop overthinking and overcomplicating everything.
Always Use Lube
I repeat this in every one of my reviews and I will continue to do so. Lube reduces friction. Reducing friction is important because friction can irritate or even bruise your skin. You don't want that for your clit, don't you? It's not self-lubricating! Also, make sure the lube is compatible with your sex toy material.
Don't Rush – Ease Into It
If it's your first toy – the experience may differ from what you expect So, better stop expecting and let yourself experience. I needed 5 times with my first sex toy to reach an orgasm. That's normal and don't stress.
No Wash, No O
Play only with clean toys. Wash them as the manufacturer suggests. Otherwise, various nasty bacteria, dust, and dirt will start accumulating on it. When you'll use the toy, all those things will get transferred to you. I'm sure you don't want to catch an infection.
What's Inside The Box?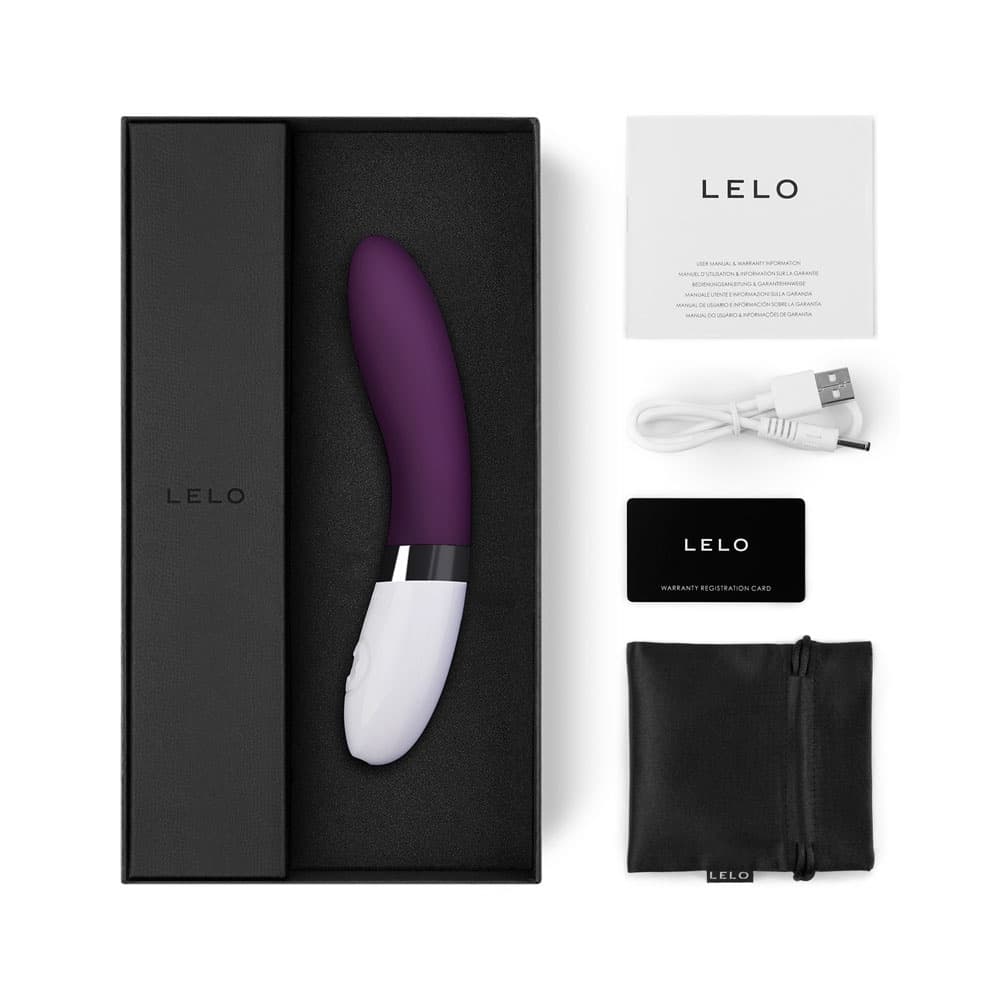 If you've never bought anything from Lelo – get ready, you are in for a treat. No matter how many items I buy from them, each time I still get pleasantly surprised with the luxurious packaging. It does look like something like a box for an accessory that came from a luxury fashion designer. Here's the full list of items you will get when ordering Lelo Liv 2:
LIV™ 2 of selected color
USB-Charging Cord
Satin Storage Pouch to keep the dust away
Warranty Registration Card in case something breaks
Detailed Instruction Manual for a quick start
As you can see from the list, everything you need to use your newly acquired sex toy is already inside the box. However, if you feel like your personal time to be extra moist – a personal lubricant is always good. However, make sure that it's compatible with silicone!
Lelo Liv 2 in Action
As I mentioned at the very beginning – Lelo Liv 2 is your average vibrator. Not too big, nor too small. Not too powerful, nor too light. Everything about it somehow feels just right.
I have had my Lelo Liv 2 for several years now, and it's my go-to toy when I just want a relaxing experience and gentle orgasm without worrying about anything getting too intense.
The size of the toy also doesn't make you feel overwhelmed, nor underwhelmed – it's very balanced. The toy makes you feel full but not stuffed (for that consider Elise 2).
The vibrations are gentle and with enough intensity. Another great thing about Lelo Liv 2 is that its shape is very suited to stimulate the clitoris. You can touch your clit with just the tip, hug it, or use the opposite side of the curvature. Each position has its own benefits.
You can also get an additional toy to stimulate the clitoris or simply use your finger to do so. So, if you are not sure what you want or where to start your vibrator journey – Lelo Liv 2 is a great starting point to understand what your body likes, wants and best responds to.
Alternatives to Lelo Liv 2
Lelo Liv is a good choice for most women. However, there's a chance that you're looking for something slightly different. That's why I must suggest to you at least a couple of alternatives.
Lelo Elise 2 – super large, very filling, and gentle – perfect for experienced users who enjoy vibrators that are on the larger side. Has a nice curvature to stimulate the G-spot.
Lelo Mona 2 – if you feel like Elise 2 might be too big for you, Lelo Mona 2 is an average-size vibrator that works for most women, who don't like their toys too small but also want to feel comfortable and be able to move around.
Lelo Liv Reviews
Some toys work better for some people, some for others. That's only fair, right? That's why reading the experiences of other people can help you make a lot better purchasing decisions. Especially if you find anything not-so-positive. Then you know if it would be an issue for you or not.
Here are some positive as well as negative reviews of the Lelo Liv vibrator, written by verified users on the Lelo website. I selected both positive and negative aspects highlighting reviews.
The positive experience with Lelo Liv 2:
Perfect size, very smooth, easy to clean, and love the vibration settings. The vibration is gentle but arousing compared to other vibrators who have too high of a vibration

– Leigh247
I'm very satisfied with this purchase. I decided to buy this vibrator because my previous one was uncomfortable to use, since it had a more prominent head and slightly bigger shape. This product is smooth and although it might be small to some people, I thought the size was quite ideal. The amount of vibration options is just right, and the shape is pretty ergonomic and easy to hold. Very silent, too.

-Tori32
The negative experience with Lelo Liv 2:
Bought about a month ago and deliberately went a little smaller. Just didn't know it was going to be this small. I figured nbd, at least it'll be powerful. But no. The patterns available are decent, but you can't toggle backwards through them, so you have to click through every single one to get to where you want to be.

Kinda an overall disappointing buy for me.

-Maria272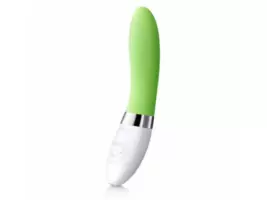 Order Now
The Verdict
Lelo Liv 2 is an average-sized, average-strength vibrator. So, it's a good choice for those who want something but nothing in particular at the same time.
However, if you want to go bigger, consider Elise 2. If you wish to get additional stimulation for the clit as well – consider the Lelo Ina series or the Lelo Soraya series.